We are here to serve the youth of Owensboro, KY
Refresh exist to come alongside teenagers to take steps toward owning their own faith. The teenage season of life is one of new experiences, growing into maturity, and trying to figure out your identity. That is where the church steps in. We offer safe space to train students to REACH students with the gospel, to GROW in love for God and others, and to CONNECT in daily life.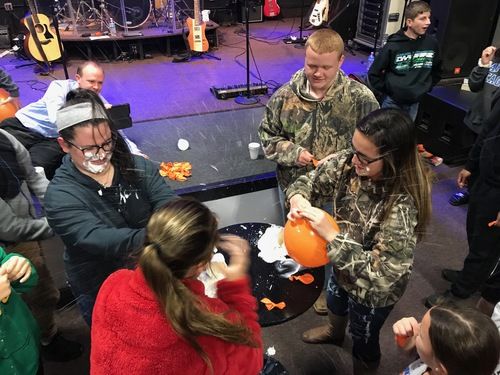 On Sunday mornings we believe there are many ways that your student can grow in their maturity in their faith. Each student is uniquely different and we encourage that they attend what is best for them to take their next step. Option #1 would be attending main service with their family. Option #2 is an hour-long study into God's Word. Option #3 is to serve in the bigger body of Bridgepointe. Our recommendation is for a student to serve or attend Bible Study for one hour, and then attend service with their parents the other hour.

We meet on Wednesday Nights at 6:15pm, during the school year, for a night of reconnection during the busy week. These nights are full of authentic community, games, laughter, worship with a full band, biblical teaching, and SMALL GROUPS. Small Groups are a huge part of our ministry and we want every student plugged into one. See below for more about small groups. Come a bit early and grab some snacks and hangout before things get underway. Join us and you wont regret it!
For the most up to date info:
Life change happens in Small Groups because we grow best through RELATIONSHIPS. That's how God designed us. Groups are a place where you connect to others, walk through life together, and encourage one another. When students get connected to personal relationships and God's Word, that is where spiritual growth happens!
We have a Facebook page, Instagram account, and a monthly parent email. Follow/Subscribe and keep up to date.
From time to time our student pastor takes the time to write a few of blog post. The goal around these blogs are to share vision, tips to love and disciple teenagers, and share a bit of what we are learning in Refresh SM.
Featured Refresh Gatherings
On Wednesday Nights, from 6:15-7:30pm, Middle and High School Students can join us for our mid-week gathering. During this gathering students will be able to: worship together, receive sound biblical teaching, and small group following that teaching. Doors open at 5:45pm so students can come early to hangout with friends and leaders. Every week there will be either some food or snacks available for those that arrive early.
Hs Fall Retreat (Sep 20-22)
This fall retreat is a great opportunity to start the year by building relationships with God and your students high school peers. This will also start their school year off with momentum to set a trend for the year. Make sure to save the date and register your High School Student.
Let us break up our busy fall calendar with a fun and high-energy event for our Middle School Students. As we all know a new school year comes with many challenges and things to get done. What better way to reconnect in this season than an event like this. We pray that this is a great night for our students to make memories with each other and their small group leaders. This is also a great event for students to bring friends to introduce them to their church family with the hopes of getting them plugged into our community. Registration will be at the door on October 18th. The cost will be $20 per student. If you bring a first time guest with you the cost will be $15 per person, and each of their first time guests.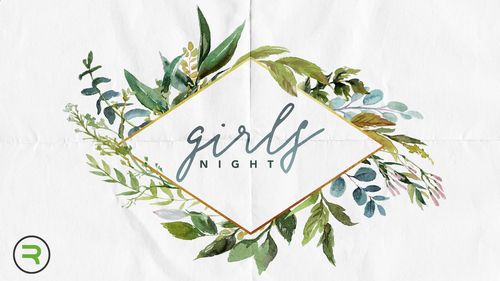 Our ministry believes that we should partner with the other influences in our student's lives. So for this night, we are focusing on loving on our female students, and we are encouraging them to invite the female adults in their lives. Save the date, more details to come.
What's up! My name is Brennan Banet, I am the Student Pastor here at Bridgepointe. I am from New Albany, Indiana across the river from Louisville, Kentucky. I married my better half, Rebekah, in 2016. We are expecting our first child, Della Rose, late October 2019. We also have two amazing pups named Jax and Zira! Before arriving at Bridgepointe in 2018, I was the Student Ministry Associate Pastor at Graceland Baptist Church for two years.

I am passionate about people and their need for God in their life. That is the amazing part about working with Students. These are the years that students ask: "What is my identity?", "Where do I belong?", and once we get closer to graduation "What am I going to do with my life?". It can both be amazing how much potential there is, but also overwhelming stepping from teen-hood to adulthood. I am blessed to be here and pray that I am able to serve our students well in their journey, and that they develop a faith that withstands their teenage years.