We are here to serve the youth of Owensboro, KY
Refresh exist to come alongside youth students in the Owensboro area. The teenage season of life is one of new experiences, growing into maturity, and trying to figure out your identity. That is where the church steps in. We offer safe space to REACH students with the gospel, to GROW in love for God and others, and to CONNECT in daily life.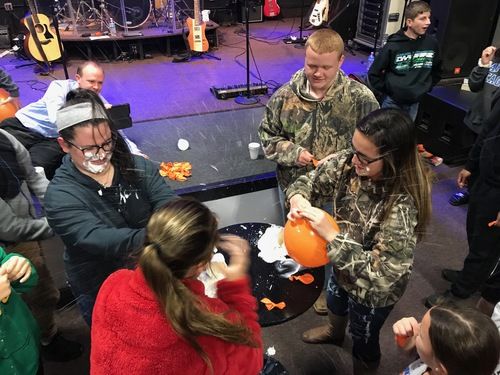 Come join us every Sunday morning in The Pointe for our gender/grade specific Small Groups. Our ministry firmly believes that the most meaningful and uplifting relationships are built through a small group. In this time, students have the opportunity to create relationships with students and adult leaders, as well as dig deeper into God's Word through discussion.
We meet on Wednesday Nights at 6:15pm, during the school year, for a night of reconnection during the busy week. These nights are full of authentic community, games, laughter, worship with a full band, and biblical teaching focused on student's season of life. Come a bit early and grab some snacks and hangout before things get underway. Join us and you wont regret it!
For the most up to date info:
Life change happens in Small Groups because we grow best through RELATIONSHIPS. That's how god designed us. Groups are a place where you connect to others, walk through life together, and encourage one another. When students get connected to personal relationships and God's Word, that is where spiritual growth happens!
We have a Facebook page, Instagram account, and a monthly parent email. Follow/Subscribe and keep up to date.
Featured Refresh Gatherings
What better way to spend the last weeks of summer loving on those in our community. During the month of July, Refresh will be doing various service projects throughout Owensboro. To sign up please contact Pastor Banet, or sign up at our check in desk on Sunday Mornings.

Crossroads Food Pantry: July 16th from 9am
Roosevelt House Game Night: July 19th at 2pm
College View Backpack Packing: July 23rd at 6pm
Squad Wars Pt.2 (July 31st)
Refresh Student Ministry has been in a summer-long competition, and it will finally come to close on this night. We have our ministry split into three groups and we will bring it all to a close for bragging rights. This event is right before the beginning of the new school year to both end the summer well but also kick off a new year. This event is open to students that are going into 6-12th grade. The teams are as followed:
Green Team - 6/7th Girls & 8/9th Guys
Red Team - 8/9th Girls & 10-12th Guys
Yellow Team - 10-12th Girls & 6/7th Guys
Attention all parents! Gather at the Pointe after 2nd service. This Sunday our students will be transitioning into a new grade, for the new school year. So if your student has joined us in the last year, your student is coming up from Kidztown, or you just want to reconnect with us as we start a new year; we would love to have you with us for a short meeting.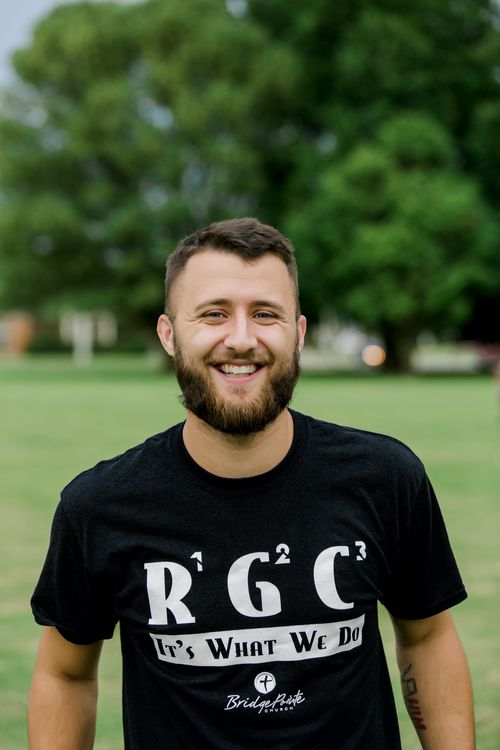 What's up! My name is Brennan Banet, I am the Student Pastor here at Bridgepointe. I am from New Albany, Indiana across the river from Louisville, Kentucky. I married my better half, Rebekah, in 2016. Our first kiddo is on the way and plans to be here in October 2019. We also have two amazing pups named Jax and Zira! Before arriving at Bridgepointe in 2018, I was the Student Ministry Associate Pastor at Graceland Baptist Church for two years.

I am passionate about people and their need for God in their life. That is the amazing part about working with Students. These are the years that students ask: "What is my identity?", "Where do I belong?", and once we get closer to graduation "What am I going to do with my life?". It can both be amazing how much potential there is, but also overwhelming stepping from teen-hood to adulthood. I am blessed to be here and pray that I am able to serve our students well in their journey, and that they develop a faith that withstands their teenage years.